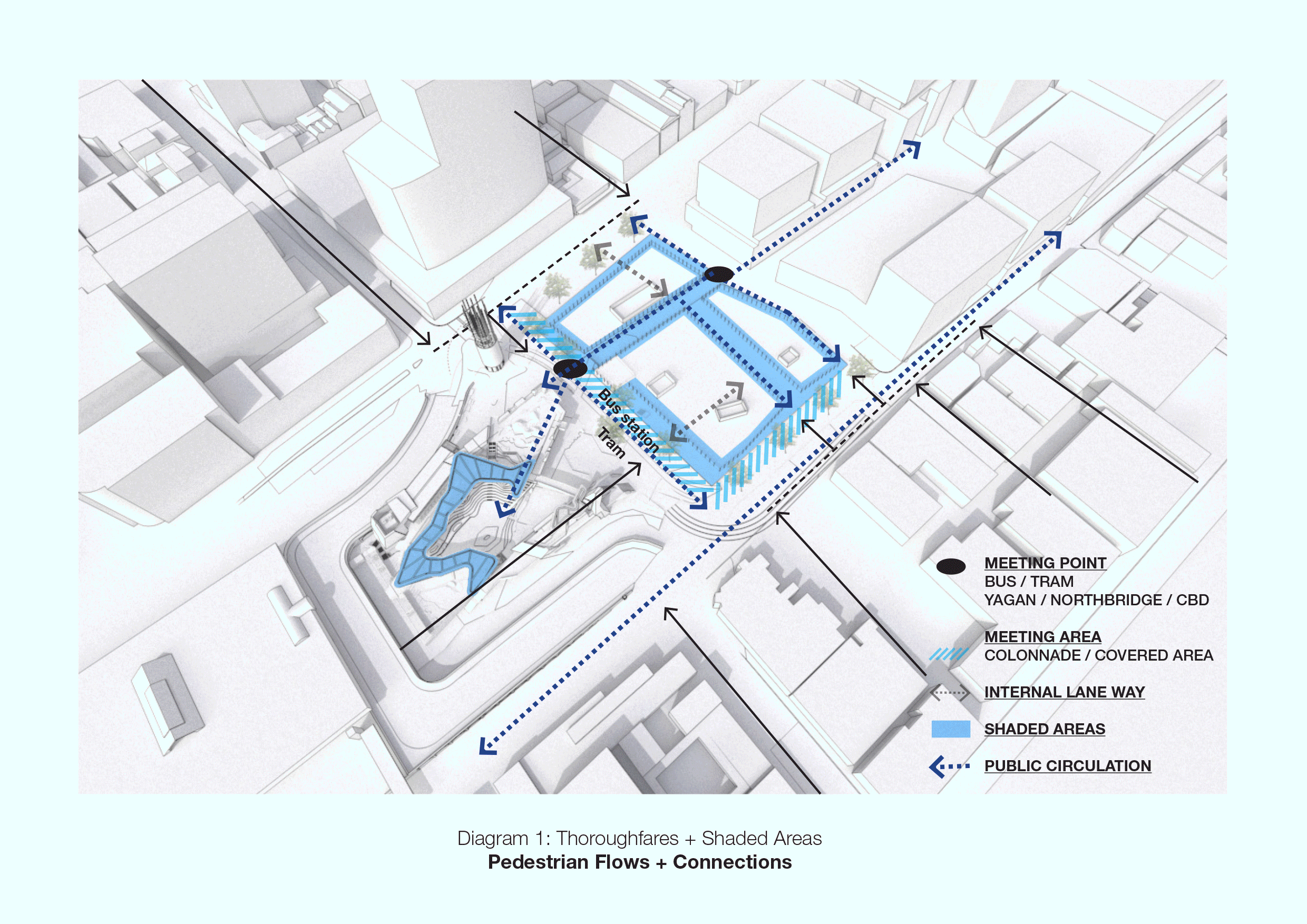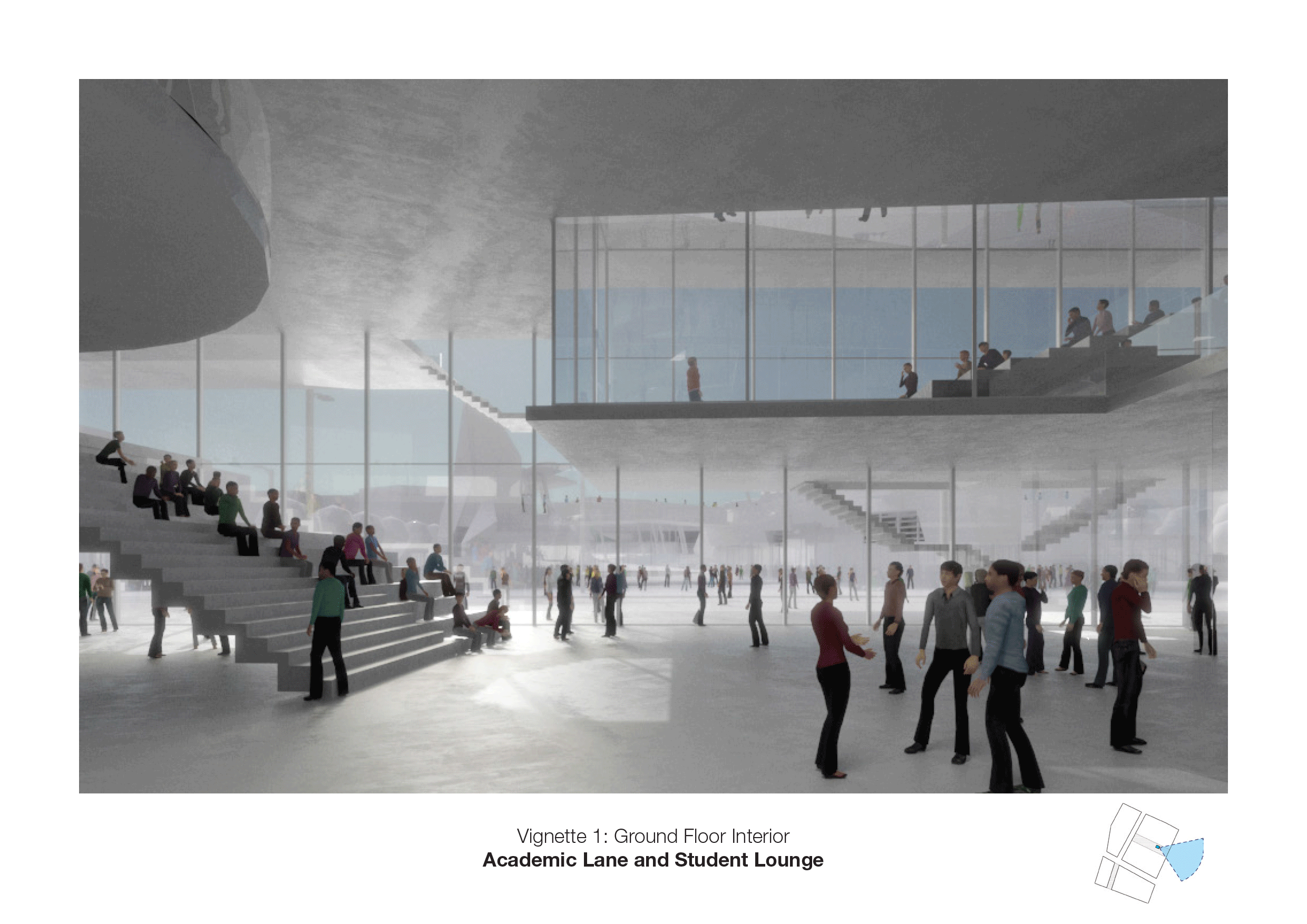 1. Aerial View of Proposal
Project Description:
if/LAB worked closely with PLUS and SMAR to develop this concept proposal situated opposite Yagan Square in the Perth City Link
Render by Scharp
2. Relationship to Yagen Sq
Scope:
if/LAB was responsible for the facade design explorations which was achieved through computational design. This allowed many design iterations to be rapidly explored within a tight timeframe.
if/LAB was responsible for the overall massing and delivery of the 3D model, the preparation of the base 3DS Max model and camera views which was then provided to Scharp for the final renders.
if/LAB was responsible for the production of the base diagram images and concept renders.
Render by Scharp
3. Approach from William St