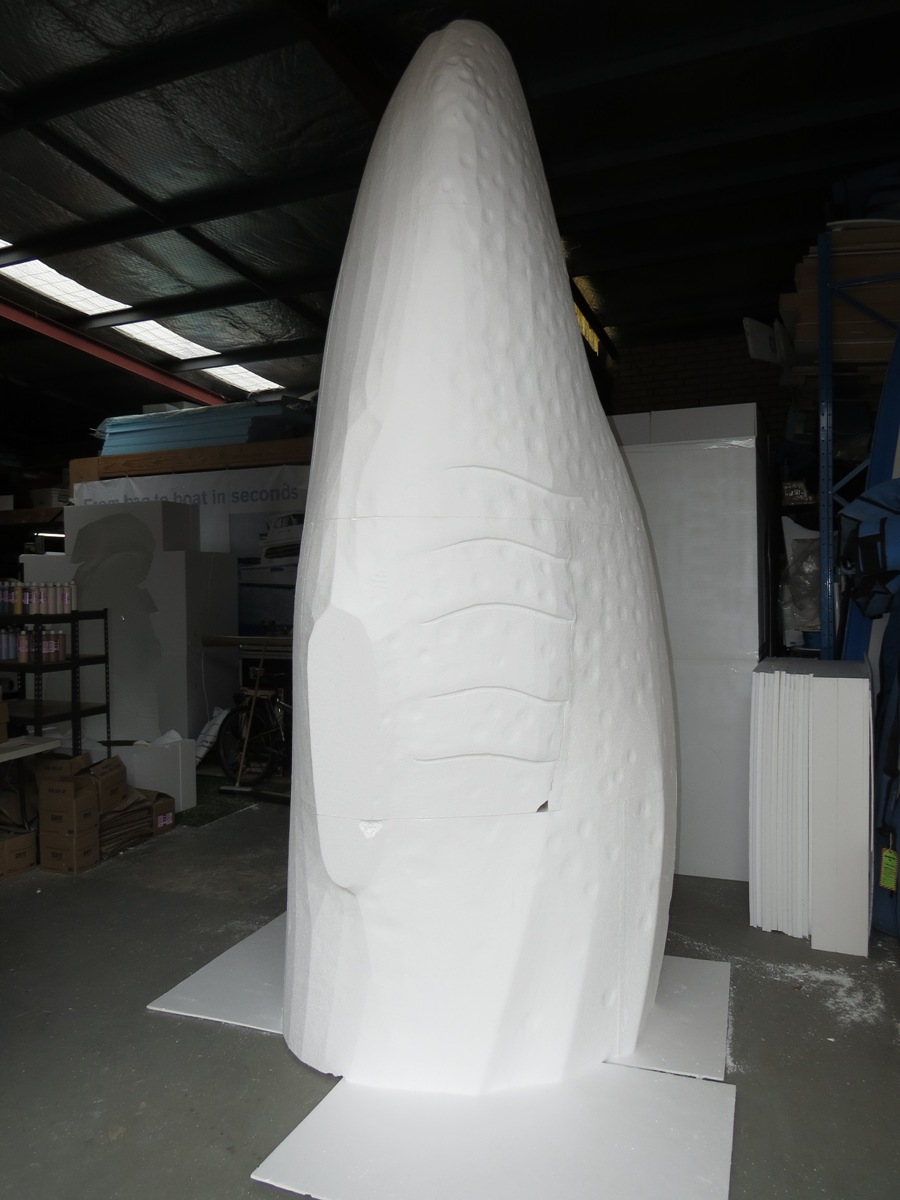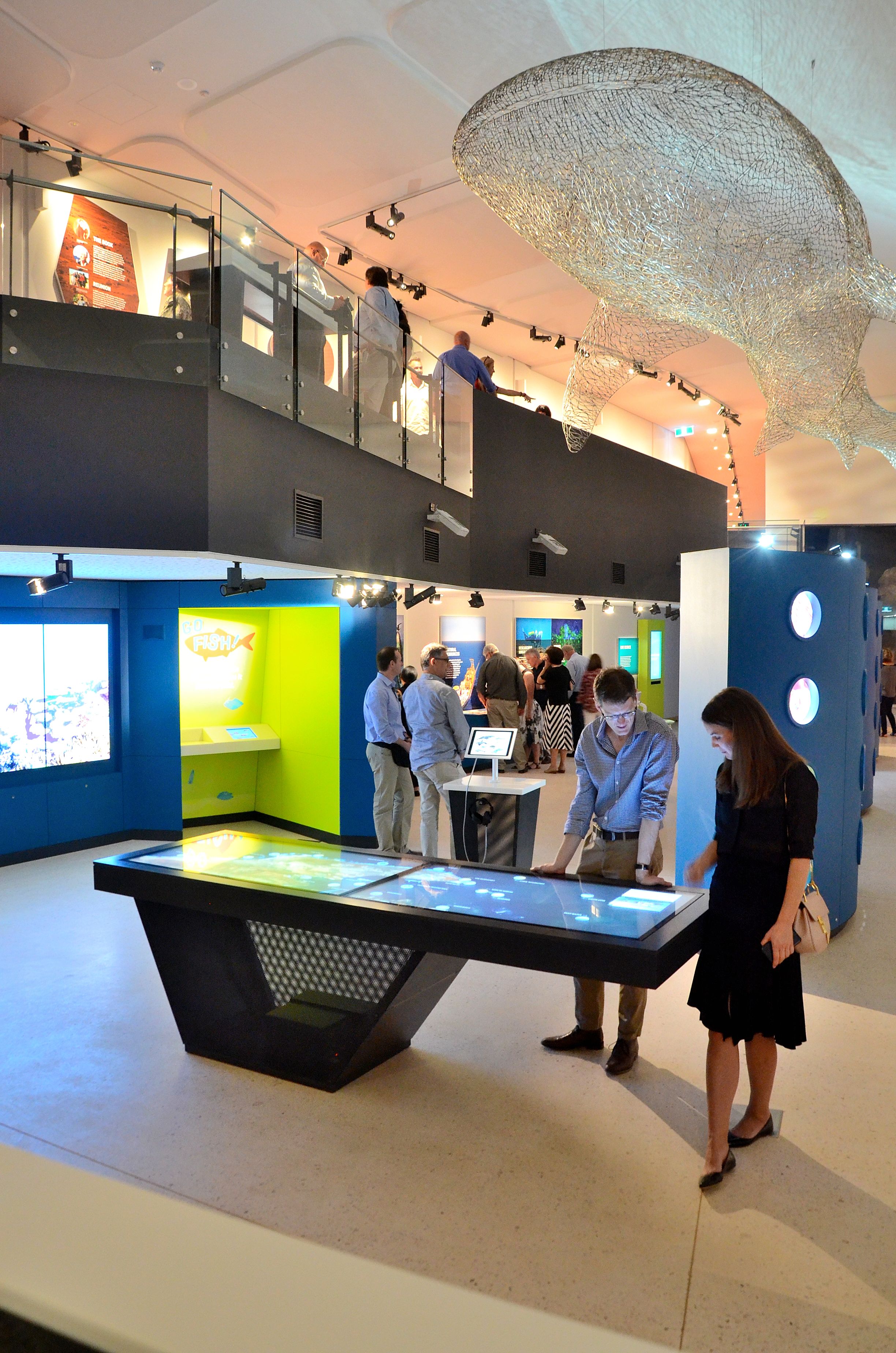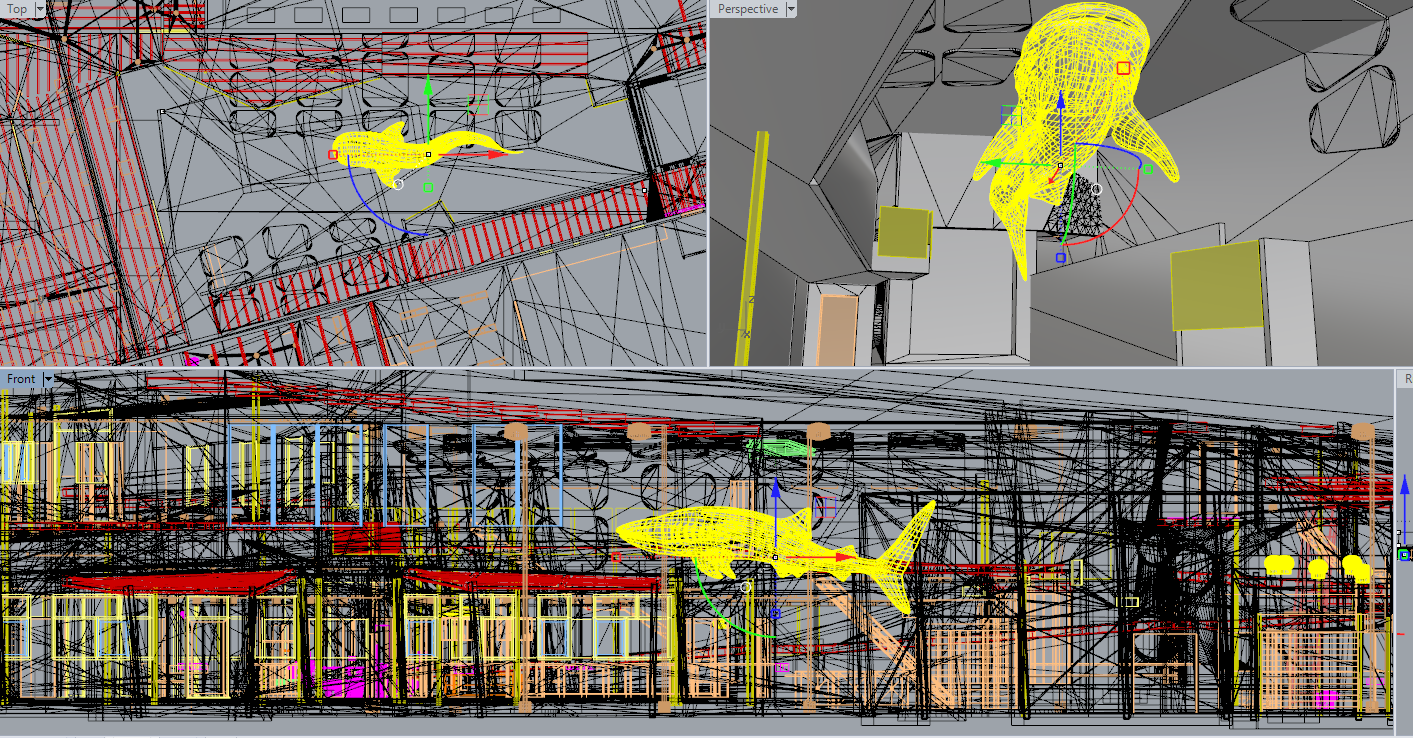 Flow
Artist: Simon Gilby [www.simongilby.com.au]
Technical Support: if/LAB
Client: Ningaloo Centre, Exmouth
Status: Complete
Fabrication: Simon Gilby
SPECIFICATIONS:
Maximum weight (per load point) : 150kg
Maximum weight (sculpture) : 150kg (3mm welded stainless steel mesh @ 70mm node density)
Hanging wire: 2mm dia. 1x19 Stainless 316 Rigid Wire w/ 340kg breaking load
1. Photograph of complete artwork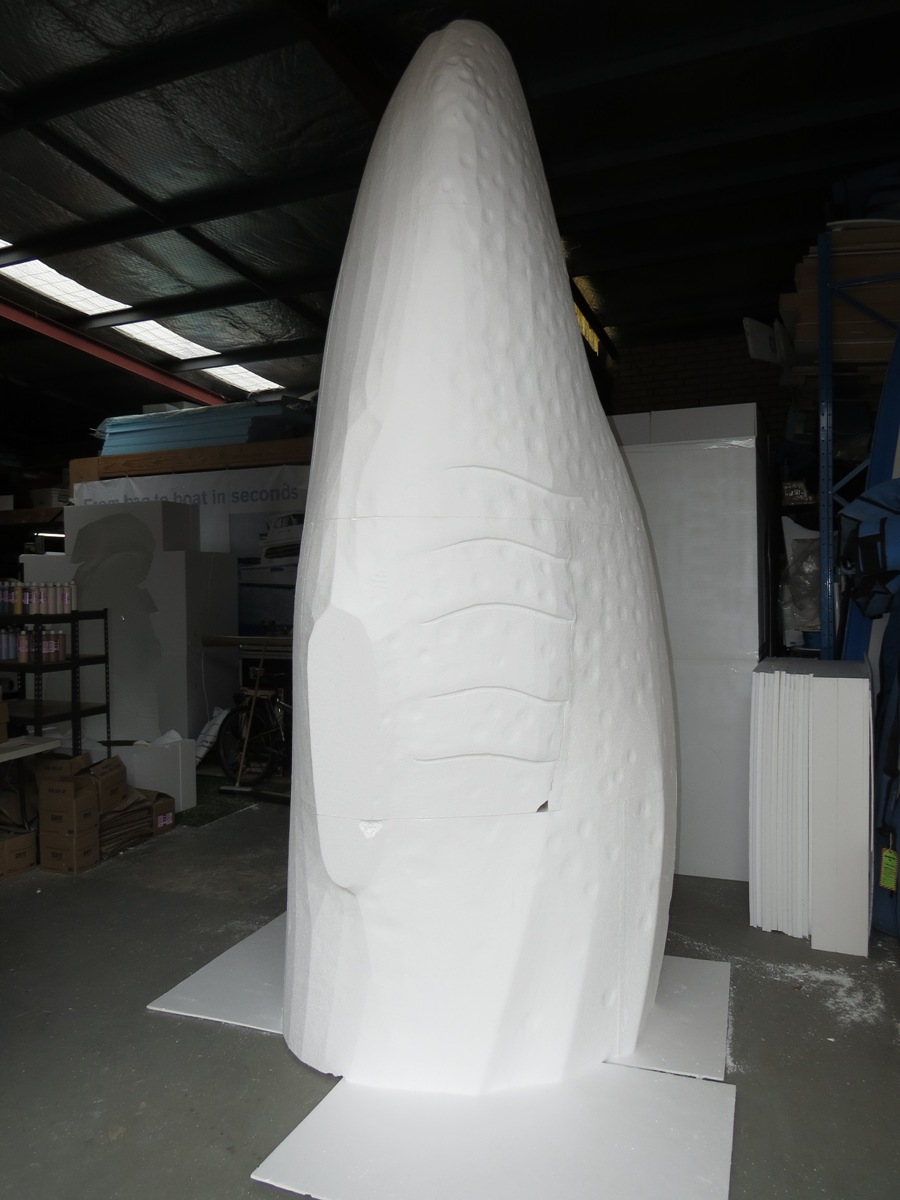 2. CNC Foam Mold
The computational model was used to create a 1:1 foam model that was used by the artist as a guide. The whale shark mold was digitally fabricated with a 5-axis robotic CNC machine .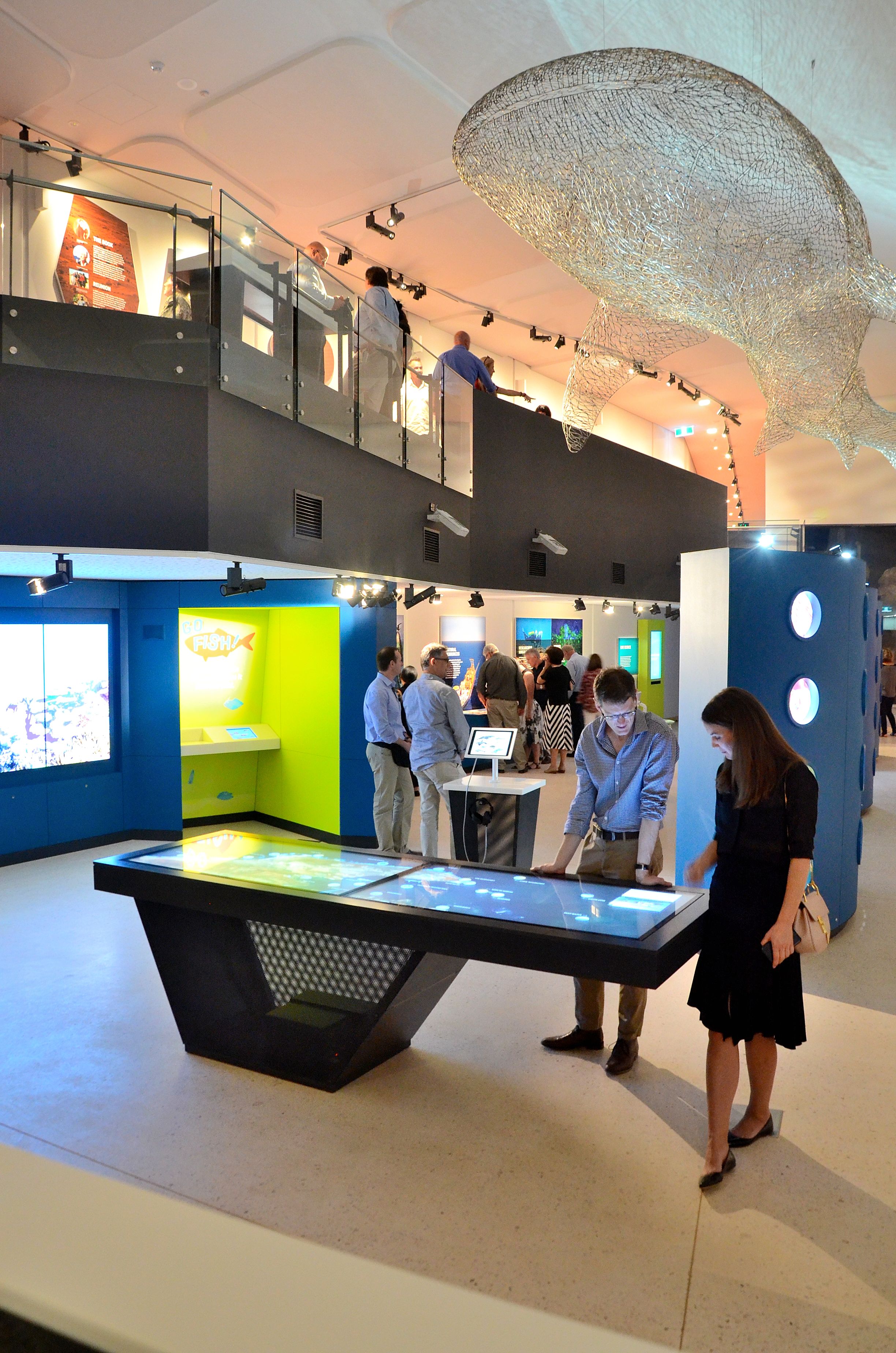 3. Photograph of complete artwork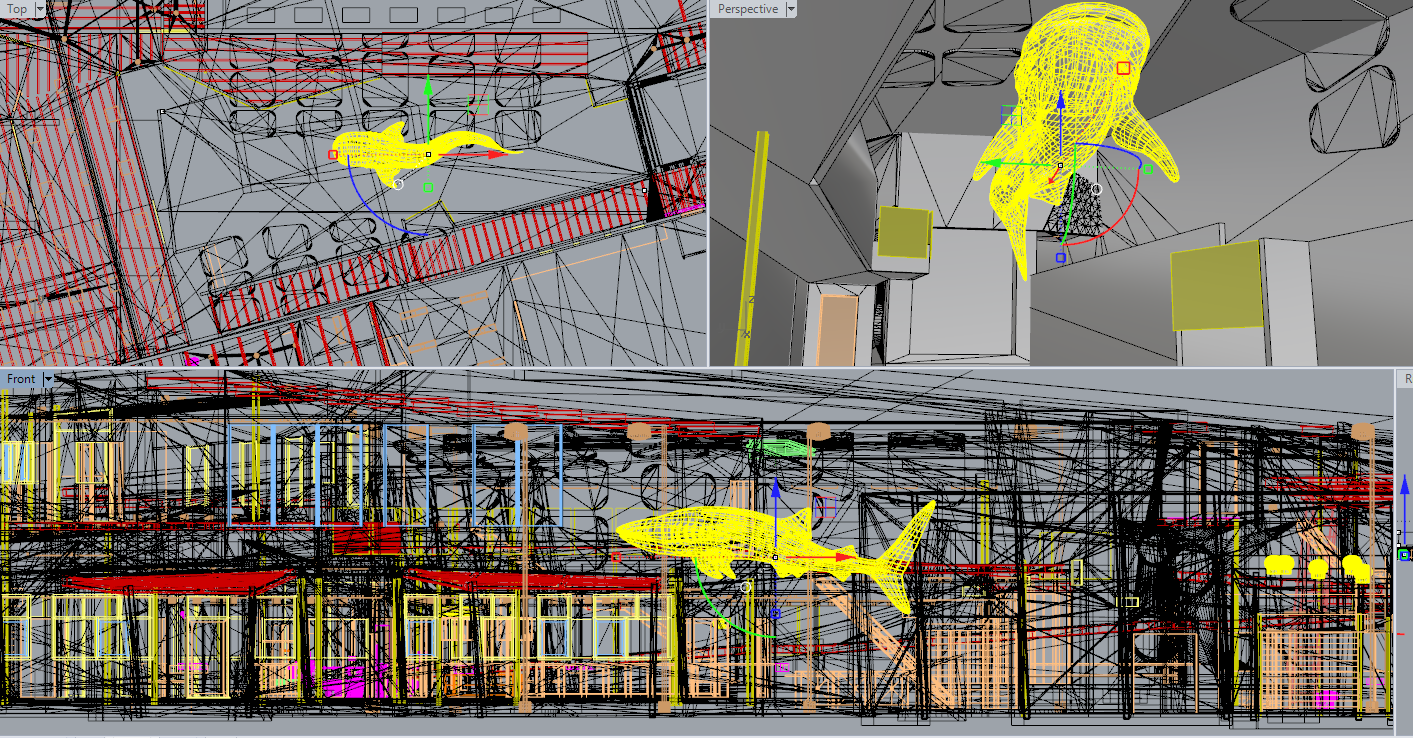 5. Screenshot of digital model